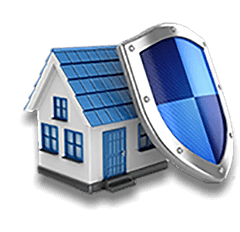 It is one of the most common questions when closing on a real estate transaction, especially when a first-time home buyer is reviewing all the line items of the closing documents: Is title insurance required in Kentucky?
Lender's Title Insurance: This is title insurance to protect the mortgage lender against any unforeseen claims on the property (since they hold the asset/home as security against the loan), which most lenders always require, and which are covered in the closing costs.

Buyer's Title Insurance: The Buyer's Title Insurance is also protection against any unforeseen claims on the property, but is not required, so it's completely optional.
Buyer's Title Insurance is highly recommended in the real estate industry because unforeseen problems with the title are unforeseen. Even after the Title Examination has been performed by a highly experienced title agent or attorney, their examination can only cover every document related to the history of transactions on the property, so it can't cover anything that wasn't there. In any missing or incomplete documents were related to other claims on the property, those claims could come back to the current title owner, including all legal costs to address them.
For example? What types of unforeseen claims on the property?
Incorrect representation in marital status
Judgements, liens, or potential legal action involving the property
Easement related concerns of neighboring properties
Improperly recorded deeds
Improperly recorded or misleading wills, or trusts
Documents executed under false or expired powers of attorney
Notary related issues
Unpaid property taxes
Incorrect legal descriptions
Undisclosed heir(s)
Errors in tax records
What Does Title Insurance Cover?
Title insurance is different from any other type of insurance in one way: Instead of covering risks or damages occurring after the policy is in effect, it covers any title-related issues that existed prior to the policy going into effect. Also, the insurance premium is a one-time payment, which covers the policy holder as long as they hold the title to the property.
Is the Cost of Title Insurance worth the Risk?
Buyer's title insurance is typically around $1,000 in cost, and it's included in the closing costs. It's difficult to say that it's money you won't miss, as many buyers are tempted to keep that $1,000, especially at the time of buying a home. Plus, the odds are difficult or impossible to calculate, since the likelihood of issues for any one property would be unknown. However, if you ask anyone who elected to not buy the title insurance, and then had to directly cover all fees and hassles of a claim on their property, especially if they lost the property, they would regretfully advise that the $1,000 coverage would have been worth it.
Hopefully this helps in answering the question, "Is title insurance required in Kentucky (or Indiana, or anywhere!)", and if you have more questions about title insurance or any other questions about real estate title services or real estate closings, don't hesitate to Contact Us at Agency Title.